A Caring & Friendly CPA You Can Trust & Rely On, Offering You One-On-One Attention, Guidance, & Support All Year Long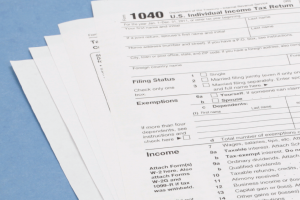 • Tax Planning & Preparation for Individuals & Small Business.
• Bookkeeping, Payroll and Financial Statements for Small Business.
• Sole practitioner CPA-No Outsourcing (All work done in house).
• Telephone Calls Promptly Returned Within 24 Hours.
• Year-Round Attention, Guidance & Support.
• Affordable, Prompt & Professional Service.
• Evening & Weekend Appointments.
• Assisting Individuals & Small Businesses in Palm Beach, County, Since 1991
Here's How I Can Help You!
As your Trusted CPA, I will sit down with you, one-on-one, to understand what's most important to you and how I can best serve you. With 29+ years experience, I can help you pIan and implement tax-saving strategies designed to MINIMIZE your tax bill, AVOID IRS problems, and REDUCE your audit risk. I'm available all year long to answer your questions, discuss your concerns, and talk about any challenges you face. Rest assured, I'll be with you every step of the way to guide and assist you, and provide you with timely and relevant tax & financial information to help you make well-informed decisions, avoid expensive mistakes, and enjoy a worry-and-stress-free tax season.
CALL ME ANYTIME. I'm here to make your taxes more rewarding and worry-free.
If you have any questions or concerns, please call me NOW at 561-746-1926 or 561-339-8102 and it will be my pleasure to speak to you over the phone. There's no cost or obligation whatsoever, and any information you share with me will be kept 100% confidential.